12 Ways to Prevent a Data Breach
Cybersecurity concerns are growing in the business community — and for good reason. The sheer volume of threats alone is skyrocketing as the cybercrime industry gains trillions in profits. Whether hackers are motivated financially, politically, emotionally, or for other reasons, they are looking for weaknesses in your security system to get inside your network.
It doesn't matter if your organization is big, small, or somewhere in the middle because the sensitive data you store is valuable at any size. Passwords, DOB's, SSN's, and credit card numbers are just a few examples of what is sold on the dark web (a.k.a. the seedy underbelly of the World Wide Web where illegal activities transpire.) When organizations assume they are protected, they set themselves up for failure. (The Equifax data breach is a perfect example of this.) We encourage you to dive into your security policies thoroughly and often.
"Is My Business Protected?"
This is definitely one of the most common questions prospective clients ask us, and they are unpleasantly surprised to learn about vulnerabilities in their systems. If the same question has crossed your mind, consider taking the quick quiz below.
How many of these 12 must-have protections does your organization currently have in place?
How did you do? If you scored lower than 12/12, then there's a good chance hackers have stolen some information from you that has gone unnoticed. Find out for sure by contacting us for a free security assessment. Complete the form shown above or call us at 317-372-7625.
---
Areas Covered
We provide a range of IT support, computer network support and computer repair in Indianapolis, Fishers, Carmel, Westfield, Lebanon, Zionsville, Cicero, Noblesville, Greenwood and Kokomo, Indiana.
Local experts who can visit on-site: Indianapolis IT support, Fishers computer network support, Carmel computer repair, Westfield Backup and Data Recovery, Lebanon IT Consulting, Indiana Microsoft Small Business Server, Indianapolis Microsoft Sharepoint, Fishers Email and Spam Protection, Carmel Cloud Computing, Indiana Virtualization and Westfield IT support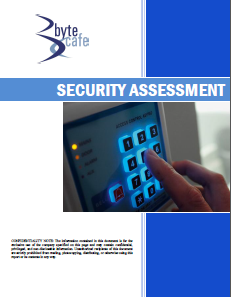 Put Your Systems to the Test with a FREE Security Assessment!
Important! We hate spam as much (or more!) than you and promise to NEVER rent, share, or abuse your e-mail address and contact information in any way.
Our system is now much more efficient and secure.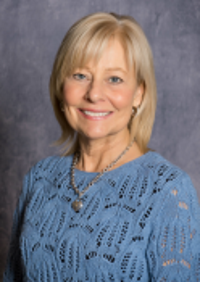 Bytecafe took the time to learn about our business before recommending and implementing solutions — our system is now much more efficient and secure. When we do need technical support and advice, they deliver quickly and with excellent customer service.
Lisa Wirthwein
Marketing & Operations Director
OneZone
Knowing that Bytecafe is our partner looking after our security and system needs gives us confidence to focus on our business.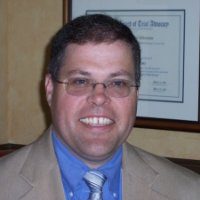 Data is the life blood of our business. Any breach of our security, any threat to the integrity of our data, or any anomalies in our systems poses danger to our mission-critical operations. Knowing that Bytecafe is our partner looking after our security and system needs gives us confidence to focus ...Read More
John P. Young
Partner
Young & Young