Why Bytecafe Consulting
Our IT solutions let you focus on your business and achieve your goals.
Every moment lost to technology trouble is a missed opportunity to move your business forward. Don't take a chance when it comes to your company – leave the IT to the professionals.
Outsourcing your IT department to the experts at Bytecafe Consulting protects you from unexpected troubles and unreliable systems. We create innovative, yet effective solutions to help your business run smoothly.
We offer a proactive approach to problem solving – creating safety nets around our clients' technology systems. We focus both on ensuring security and on maximizing computer system "up Time", allowing our clients to focus on their core competency.
By coordinating and managing all of your technical solutions and vendors, and proactively managing your network, our company will allow you to completely focus on running your business. Bytecafe is uniquely qualified to provide ongoing IT project and service support for your organization.
Here's how you'll benefit from Bytecafe and our business solutions:
Never go without IT support again – We're here for you night and day.
Save money on products – We only select the very best in software.
Maximize efficiency on the road – We offer both on site and remote support.
Benefit from proactive IT solutions – We manage problems before they affect your business.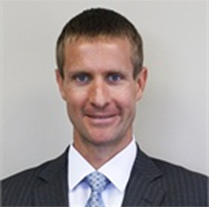 ByteCafe has been integral to the smooth day-to-day operations of our business systems. They provide excellent IT support and resource recommendations in regards to products and building efficiencies.
Robert Malmquist
Provider Financial
Bytecafe Consulting is the front-runner in pioneering and implementing new technologies. Our Certified Partner standing with Microsoft reflects our strong competency in the utilization and implementation of Microsoft software. Solid partnerships with other major vendors allow us to offer additional products and services.
We hold numerous partnerships and certifications with some of the world's most renowned names in the IT industry, including Microsoft, Hewlett Packard, Dell, Acronis, Storagecraft, Cisco, Symantec, Trend Microsystems, Zenith Info Tech, and Watchguard. When you partner with us, you gain a relationship that is backed by expert support and service, as well as the confidence of working with a company backed by leaders in technology.
Bytecafe partners with you and your team to help you reach your business goals. We value long-term relationships with our clients and will work closely with your business to ensure that you have the resources you need to be successful.
Our professionals take the time to understand your IT needs and business objectives.
Our company offers a variety of managed IT service options so you can find a plan that works for your unique business.
Our experts train your staff on new technologies and provide the support you need to keep your IT up and running.
Find out how our service plans can help your business succeed.