Law Firm IT Support

Looking for top-notch IT support for your legal firm? Look no further than Bytecafe Consulting. Our company specializes in providing innovative technology solutions to legal professionals, helping them work more efficiently, securely, and effectively.
At Bytecafe Consulting, we understand the unique challenges facing the legal industry. From managing confidential client information to meeting strict deadlines, legal professionals require technology solutions that can keep up with the fast-paced work environment. That's why we offer a full range of IT services, specifically designed with legal firms in mind.
We stay ahead of the game when it comes to technology advancements. Our team of experts is always up-to-date with the latest innovations, ensuring that we can provide you with the most effective and efficient solutions for your legal firm.
Security is our top priority. We understand the sensitive nature of legal work and are dedicated to providing robust security solutions to keep your confidential information safe. Our team will work with you to develop a comprehensive security plan tailored to your specific needs and requirements.
At Bytecafe Consulting, we believe in providing outstanding customer service. Our support specialists are available 24/7 to answer any questions and provide assistance whenever you need it. We make technology simple for you, so you can focus on what you do best – serving your clients.
So why wait? Boost your legal firm's technology capabilities and improve your workflow with Bytecafe Consulting. Contact us today for a consultation and see the difference that our innovative solutions can make for your firm.
Knowing that Bytecafe is our partner looking after our security and system needs gives us confidence to focus on our business.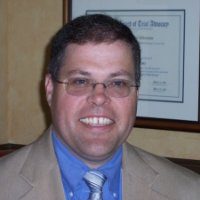 Data is the life blood of our business. Any breach of our security, any threat to the integrity of our data, or any anomalies in our systems poses danger to our mission-critical operations. Knowing that Bytecafe is our partner looking after our security and system needs gives us confidence to focus ...Read More
John P. Young
Partner
Young & Young
Wonder How Much to Budget for IT Support & Services?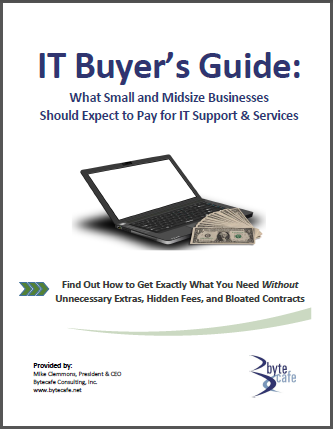 Download Our Free IT Buyer's Guide Today!