Searching for a New Business Phone System That Reliably Delivers Calls with High-Definition Sound Quality without Breaking the Bank?

If your company's current phone system has been the source of much frustration, and you are spending more than $300 per month on phone service, repairs, and maintenance, then VoIP could be the solution of your dreams.
Thanks to our Star2Star hybrid VoIP system, we can help you save a considerable amount of money and give you more advanced features and flexibility to support clients, drive sales, and manage calls throughout your office(s). Feel free to take a look at some of the noteworthy perks listed below:
We

guarantee

our VoIP system will deliver high-definition sound quality and call dependability, or we'll refund 100% of your money.

No other provider in Indianapolis is confident enough in their phone system or service to make the same bold guarantee and stand behind it in writing like we do. That's how confident we are that you'll love our Star2Star VoIP phone system. Plus, Star2Star has the highest retention rate in the VoIP industry at 99.85%.

Cut your phone bill costs significantly.

Our average client saves between 20% and 60% on their phone bill — money that goes directly to your bottom line.

Works even if your Internet goes down.

Unlike most other VoIP systems, our Star2Star system allows you to still make and receive calls, even if the Internet goes down.

Costs less than other business phone systems.

Since our Star2Star system costs significantly less than many other business phone systems, our clients can make the switch and still save money each month. Plus, we can offer you easy payment options and even inexpensive leasing, if you prefer.

Works with your existing firewall and router.

Unlike other VoIP phones, our Star2Star system does NOT require you to incur the cost and hassle of upgrading your firewall or router and will work within your existing network.

Over 35 advanced features available.

Our VoIP system gives you an incredible number of easy and powerful options to take calls, route calls, handle voicemail, and communicate. Whether you're making a simple phone call, faxing documents for signatures, or holding a video conference, our system can deliver easy-to-use, top-quality service to get the job done without problems, complexity, or failures.

Built-in monitoring and failover ensures your phone system is never offline.

Thanks to Star2Star's patented Constellation technology, if any phone or connection point is knocked offline, others pick up the calls automatically, essentially allowing the network to heal itself automatically. That means your clients won't get a busy signal or endless ringtone in the event a phone stops working.

99.999% uptime

guaranteed.

We monitor every system continuously with StarWatch technology, allowing us to guarantee 99.999% uptime. Even if your office becomes inaccessible or the Internet goes down, the StarRecovery suite of disaster recovery protections makes it possible for users to make phone calls.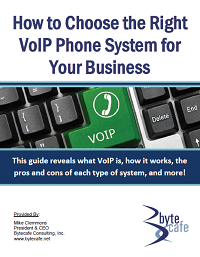 Want More Information?
Contact us to reserve your complimentary VoIP Assessment, which determines if VoIP is the right solution for your business. Call 317-372-7625 (Indianapolis) / 765-588-3025 (Lafayette) or complete the short request form online: www.bytecafe.net/voip-assessment
Not Ready To Meet Just Yet?
No worries! Our informative buyer's guide, "How to Choose the Right VoIP Phone System for Your Business", is currently available for download for free. Simply complete the form at the top of this page to get your copy today!
---
Areas Covered
We are experts at providing outstanding Business Telephone Systems, Indianapolis Telecom Systems and Indianapolis Business Phone Systems in Lafayette, West Lafayette, Indianapolis, Fishers, Carmel, Westfield, Lebanon, Zionsville, Cicero, Noblesville, Greenwood, Muncie, and Anderson, Indiana.
Local experts who can visit on-site: Lafayette Business Telephone Systems, Lafayette Business Phone Systems, and Lafayette Business Class VoIP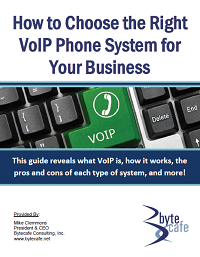 Get Your Free Buyer's Guide
Important! We hate spam as much (or more!) than you and promise to NEVER rent, share, or abuse your e-mail address and contact information in any way.
The Star2Star system meets all of our needs without adding additional expenses.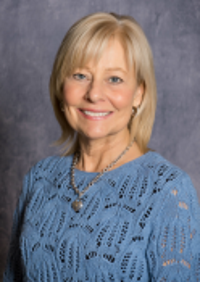 We moved to a new location, merged with another chamber of commerce and doubled our staff size, and the Star2Star system meets all of our needs without adding additional expenses. One thing that stands out about Bytecafe is their customer service, reliability and their professionalism.
Lisa Wirthwein
Marketing & Operations Director
OneZone
We recently had to move offices and Bytecafe was able to install a new phone system and save us hundreds of dollars each month.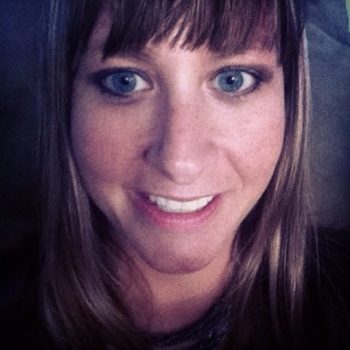 We recently had to move offices and Bytecafe was able to install a new phone system and save us hundreds of dollars each month. I would highly recommend Bytecafe to anyone looking for a technology partner.
Rebecca Stevenson
Paralegal
Nerz Law