Referral Program
We'd Love More Clients Like You! Refer a Friend, Get $25 and You'll Be Eligible to Win a iPad Air!
NOW through August 31st, 2023, we're offering you the chance to win a iPad Air when you refer a friend to Bytecafe Consulting!
At Bytecafe Consulting we believe that referrals are the greatest form of flattery. If you know someone who is worried about any aspect of their business technology, do them a favor and put them in touch with us.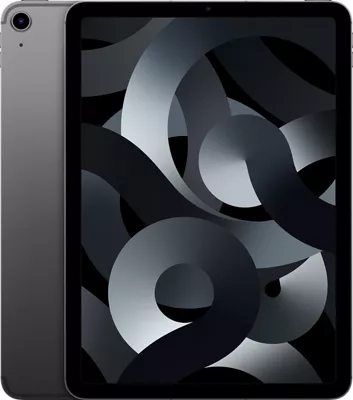 We will pay you (or a charity of your choice) $25 for anyone that you refer to us that we get an appointment with. When your referral becomes a client (and has spent $1,000 or more), then we will pay you (or your charity) an additional $75, and give your referral a $100.00 friend discount.
So you're wondering, what makes a good referral for Bytecafe?
IT – Any business owner or CEO who has 10 or more PCs and needs help with their network, data backup, and security and wants "peace of mind" knowing we have their back 24/7. Or maybe they just need a good no obligation second option about their technology game plan.
Central Indiana – We provide service to Indianapolis and the central Indiana area.
Here's How it Works
We will call to schedule an appointment.
We will send you (or your charity) a check for $25 after the appointment.
We will add your name into the drawing for the Chromebook.
If your friend becomes a client (and spends $1,000 or more) we will send you (or your charity) a check for $75.
We will also give your friend a $100 discount off our services.
As one of our valued customers, you already know the benefits you get from our services:
Sleeping like a baby – we take care of your technology 24×7
Increased productivity – less downtime translates into more work time
No more worrying about security – we protect your data and your network
Enjoying more time for yourself – maximize your quality of life
By recommending partners, associates, or professional contacts, you can help them enjoy worry-free IT and reap some rewards for yourself.
Save a colleague from their IT worries by entering their contact information in the form above or give us a call at 317-372-7625.
Complete This Form to Refer Your Friend to Us