Free Report
"The Ultimate Guide To Choosing The RIGHT VoIP Phone System For Your Business, Call Center Or Multi-Location Office"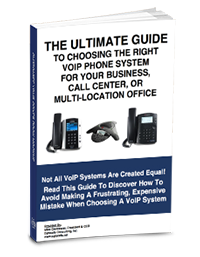 If you're looking purchase a VoIP phone system, you're about to make a very important decision that, if mishandled, can not only cause you to waste a lot of time and money, but also can frustration your clients, new potential clients and employees with drops calls, poor sound quality and a host of other communication problems.
If you've just started looking into all the different VoIP providers you can choose from, I'm sure you were met with conflicting advice, confusing "geek speak" and no real answers to your questions and concerns over sound quality, cost savings and whether or not VoIP will work with your current network and Internet connection.
That's why we wrote this report. We wanted to you a simple, straightforward guide that not only answers your questions in plain English, but also provides vital experience-based information on choosing a VoIP system that most IT companies and phone sales guys don't know (or may not tell you). After all, selecting something as critical as your company's phone system is a decision you do not want to make lightly.
Read This Report To Discover:
What VoIP is, how it works and why the phone company may force you to switch to a VoIP phone within the next 3-4 years.
4 different ways to implement VoIP and why you should never use 3 of them for a business phone system.
Hidden costs with certain VoIP system that can negate any cost-savings you might gain on your phone bill.
7 revealing questions to ask any VoIP salesperson to cut through the hype, half-truths and "little white lies" they'll tell you to make the sale.
The ONLY way to know for sure if VoIP will work in your environment and in your business.
To download your free copy today, simply fill out the form on right.
Fill In The Form Below To Gain INSTANT Access To This

Free Report
Important! We hate spam as much (or more!) than you and promise to NEVER rent, share, or abuse your e-mail address and contact information in any way.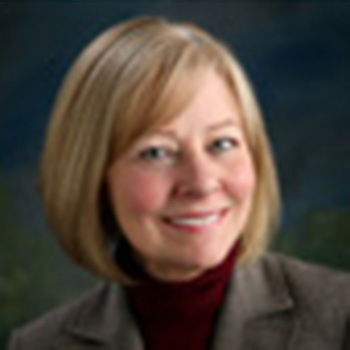 We moved to a new location, merged with another chamber of commerce and doubled our staff sized and the Star2Star system meet all of our needs without adding additional expenses. One thing that stands out about Bytecafe is their customer service, reliability and their professionalism.
Lisa Wirthwein, OneZone

We recently had to move offices and Bytecafe was able to install a new phone system and save us hundreds of dollars each month. I would highly recommend Bytecafe to anyone looking for a technology partner.
Rebecca Stevenson, Nerz Law