Why Every Business Needs Spam Email Protection
This may seem fairly obvious that your business would need spam email protection. I am continually surprised by the number of businesses that do not have this in place. Most just assume that it's already there. The vast majority of ransomware, viruses, and malware are introduced to networks via email. Not to mention the phishing attacks that happen through email.
Our clients are protected in multiple ways with our off-site spam protection for email. But it also does so much more than keeping the spam away from your inbox. Below are all the other things that our spam protection service provides (and you should insist that yours have these features too):
Multithread Virus Protection. Our service uses six different commercial antivirus engines. This protects you from viruses, trojans, malware, spyware, and adware. It stops identity theft by blocking phishing and adding authenticity to your mail messages.
Anti-SPAM Protection. Killing spam is a must today. With the amount of email that we all receive on a daily basis, we just don't have the time to go through it all. That is why this is so important. Not to mention, it helps keep the phishing attacks away.
Corporate Encryption. The ability to encrypt your email allows you to securely send, deliver, and manage confidential email. Whether your compliance officer provides a lexicon of words to trigger encryption, or your IT administrator configures sender/recipient policies for automatic encryption, or you simply decide while sending the message that you want it encrypted, our encryption product will deliver messages securely to your recipients. Keeping prying eyes away from your sensitive communications is a must.
Live Archive. This is more of a bonus. For us, Live Archive keeps up to a year's worth of your emails stored away in a safe place. This includes the emails that were sent or received. Why is this important? In case of a disaster (or a program encrypting your emails), you will have the opportunity to access the last year's worth of emails so that you don't skip a beat in your business.
Web File Share. This is another bonus item. Web File Share allows you to send emails that are normally just too big to send in a normal email. It integrates easily into your normal work flow and will also let you know when someone has accessed your files. You can even set up a termination date that will automatically remove access to those files after a certain period of time.
Email is one of the biggest ways that hackers are able to get access to your network. They do it by mimicking people you already trust. If you do not have protection for your email (beyond just Office 365's spam filter), you really need to add it for the security of your business.
If you need any help, feel free to reach out to us at www.bytecafe.net/about-us/contact-us/ or 317-372-7625.
Free Resource:
7 Critical Security Protections Your Business Can't Afford to Skip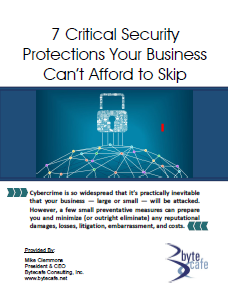 Important! We hate spam as much (or more!) than you and promise to NEVER rent, share, or abuse your e-mail address and contact information in any way.
Our system is now much more efficient and secure.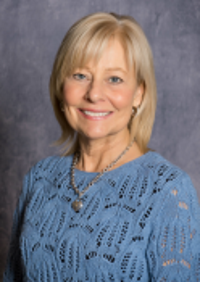 Bytecafe took the time to learn about our business before recommending and implementing solutions — our system is now much more efficient and secure. When we do need technical support and advice, they deliver quickly and with excellent customer service.
Lisa Wirthwein
Marketing & Operations Director
OneZone
Knowing that Bytecafe is our partner looking after our security and system needs gives us confidence to focus on our business.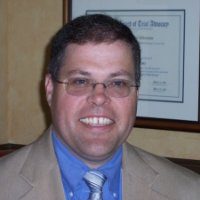 Data is the life blood of our business. Any breach of our security, any threat to the integrity of our data, or any anomalies in our systems poses danger to our mission-critical operations. Knowing that Bytecafe is our partner looking after our security and system needs gives us confidence to focus ...Read More
John P. Young
Partner
Young & Young