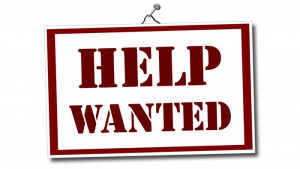 Are you passionate about marketing, crazy about details, and have some experience in coordinating and implementing multi-step, complex marketing campaigns with zero mistakes and zero missed deadlines?
Do you enjoy working in an environment where exceptionally high standards are expected? Do you have a high-level of confidence in your ability to implement successful marketing plans with a desire for increasing results? Do you have experience coordinating direct mail print production, e-mail, web, SEO, and telemarketing communications to produce results?
For the versatile, experienced marketer who said "yes" to all of these questions, this is the opportunity for you.
We are a small, fast-growing Indianapolis based IT consulting firm in need of a high-performance Marketing Coordinator who can assist in the implementation, management and improvement of our various marketing campaigns as well as provide general office support.
In this position you will work directly with the CEO in implementing and managing various marketing systems and campaigns to achieve our company's short and long term revenue objectives.
Success will be measured in the following areas:
• Your ability to take an engaged role and quickly learn and implement successful campaigns, systems and tasks. The ideal candidate will be confident and resourceful enough to learn and take charge of what needs to be done.
• Your ability to flawlessly implement and manage multi-step, multi-sequence marketing campaigns both online and offline. Your ability to hit production deadlines and execute without mistakes (or excuses) is crucial.
• Your ability to coordinate production on various marketing campaigns using a variety of media including print production, direct mail, web sites, e-mail, videos, audio, conference calls, webinars, teleseminars and in-person presentations with minimal supervision.
• Your ability to use your direct marketing knowledge to improve the results of the various campaigns and systems we implement in order to hit the company's lead generation and sales funnel goals.
• Your ability to meticulously build and maintain our database list and CRM systems.
• Your accuracy and professionalism of client communications and all marketing collateral.
In addition to your marketing responsibilities, you will also provide administrative support when needed.
Our business hours are M-F, 8 am - 5 pm. We will consider either a full or part-time schedule.
If you have what it takes to fill this role:
1. Apply by sending your resume. Bonus points for submitting a custom cover letter. You can apply for this job at: Marketing Coordinator
2. Submit a paragraph summary explaining why you think you would make an excellent candidate for this position. Email your summary to hr@bytecafe.net
3. If your profile is a potential match, we'll contact you for the next steps towards completing the interview process.