April 11th, 2014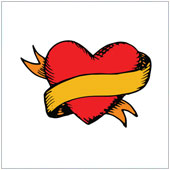 The Internet is an amazing thing, but being so big and accessed by so many people, it is never really 100% secure. There are always security issues being uncovered that could put your business and systems at risk. One of the latest flaws is possibly one of the biggest to be uncovered in years and could affect nearly every person and company on the Internet. Codenamed Heartbleed, this bug makes stealing data and viewing secure communication incredibly easy.
Background info about secure transmission of information on the Web
Most sites on the Internet rely on Secure Sockets Layer (SSL) technology to ensure that information is transmitted securely from a computer to server. SSL and the slightly older Transport Layer Security (TLS) are the main technology used to essentially verify that the site you are trying to access is indeed that site, and not a fake one which could contain malware or any other form of security threat. They essentially ensure that the keys needed to confirm that a site is legitimate and communication can be securely exchanged.
Read more.