May 15th, 2015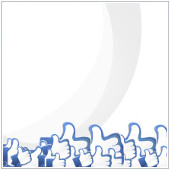 Do you have the Facebook marketing blues? Are you struggling to find any practical tactics that will boost your traffic? Facebook can be a tough market for small business owners to break into. It's getting more and more crowded by the day; however, there are a few tested strategies you can employ to gain a foothold on the mother of all social media networks. But first, you need to ask yourself a very simple question.
Do you really have a Facebook audience?
It's time to face the cold hard facts. Does your business actually have a Facebook audience? In today's over-saturated social media market, a customer base on Facebook is not a given.
Read more.