December 18th, 2014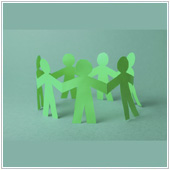 Social media has come to play a large part in the content marketing campaigns of many businesses. While creating a solid presence can be beneficial for businesses, owners often struggle to get their content shared. There are many reasons why, but here are four main ones that you should be aware of and what you can do about them.
1. The vast majority of people are hesitant to share content
According to a study conducted by Carnegie Mellon University and Facebook over a 17 day period, approximately 15.3 billion comments and posts were written but were then deleted and not posted on Facebook alone.
Read more.